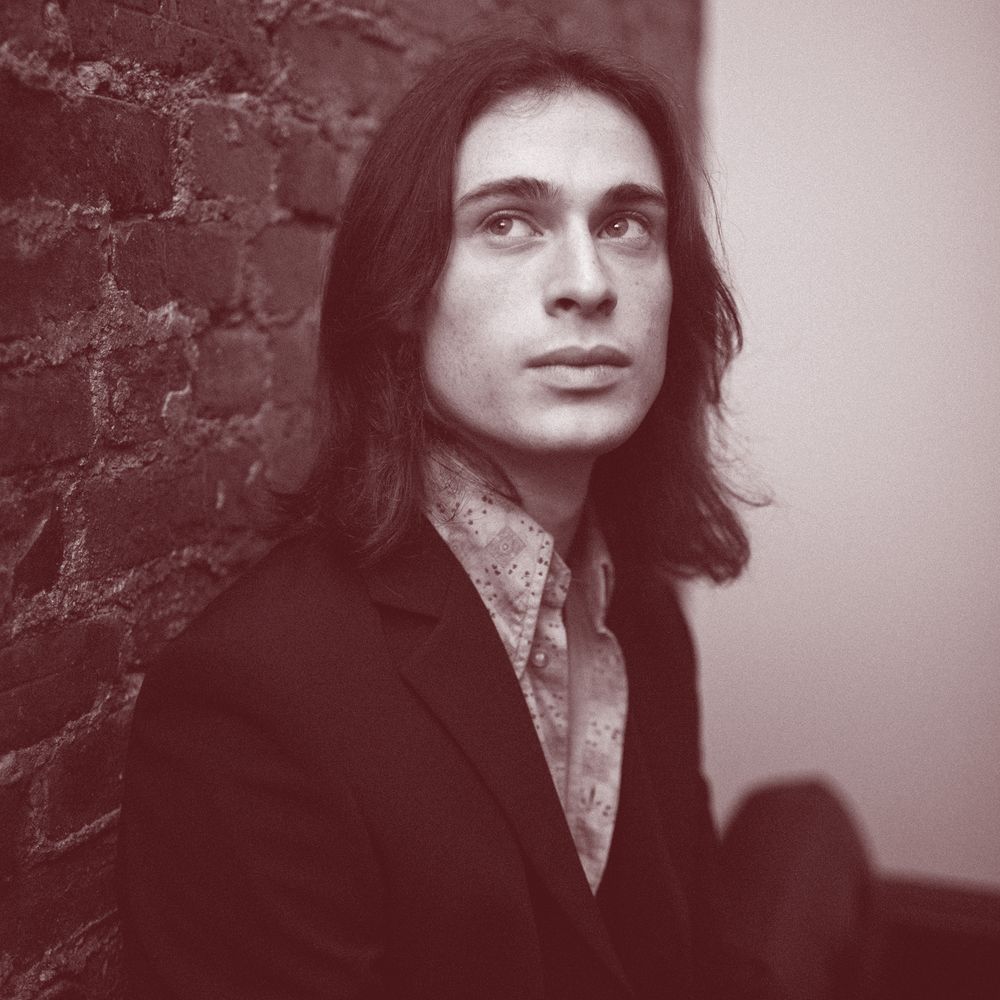 ABOUT LORENZO MOHR
Lorenzo Mohr grew up in Pecetto Torinese, a little country town outside of Torino, Italy. Inspired by Patti Smith, The Doors, Queen, Kiss, Led Zeppelin, and Bob Dylan, he started playing drums and guitar at a young age, on top of which he developed a singing voice. He explored various music genres such as metal, grunge, hip-hop, funk, and even electronic dance music, but eventually came back to his foundations: the soundscape of vivid and honest rock n' roll.

In 2018 Lorenzo moved to New York City to pursue university. He was a finalist in the 2018 NYU UltraViolet Live talent show and won the grand prize in the 2019 edition. He found a live band, and given the positive reception he received, they recorded his first album, containing various songs Lorenzo wrote and arranged in Italy. The album, made on tape at The Creamery Studio, carries both the grit and honesty of a live performance, with a sound that honors the greats of the past. Lorenzo considers this album to be his first real collection of songs, "an introduction to Lorenzo Mohr."

In July 2020 he released "I'll Find My Road," which he described as "the first song I've written that felt solid and complete, the motivation behind my decision to pursue music." Lorenzo's second single, called "Harry Wants to Be Free," tells the story of a person who is tired of being constantly surveilled and monitored, one dreaming of reuniting with nature and a reality that is more alive. His third single, "From Here," is filled with a sense of loss, confusion, and longing, the state of going through life as if in a mist. Finally, Lorenzo's latest single, "String Out," is motivational song with a message of resilience and strength.

During his acoustic live sets, between covers and original songs, Lorenzo often improvises lyrics and chord progressions on the spot. One can see him perform in music venues around NYC and in Italy with the band, or writing in a notebook at a coffeeshop in downtown Manhattan. His self-titled debut album came out on November 13th 2020, a true milestone, the beginning of a journey. He hopes this album contributes to the revival of rock's lost energy into the contemporary music scene.